Main content starts here, tab to start navigating
Menus
Slide 1 of 10
Slide 2 of 10
Slide 3 of 10
Slide 4 of 10
Slide 5 of 10
Slide 6 of 10
Slide 7 of 10
Slide 8 of 10
Slide 9 of 10
Slide 10 of 10
Everything prepared with care
Use website or call ahead for quick pick up or delivery
Hours 7:30 – 5:30 Monday through Thursday
7:30 to 5 Friday
(646) 416-6709
I am so thankful to our Paradis customers who have shown tremendous support during this difficult time. Your kindness & generosity has been overwhelming.
With Abundant Gratitude
-Kim Paradis
Lets Stay Healthy!!!

Daily Quiche

Available all day

$5.50

Frittata

$4.75

gluten free, vegetarian

Ham & Cheese Croissants

$6

Spinach & Feta Pies

Toasted sesame seeds

$4.50

Breakfast Burrito

Egg cheddar jack black beans

$6
Classic Croissant

$3.75

Whole Wheat Blueberry Scones

$3.75

Greek Yogurt Parfait

Sour cherry preserves & Paradis granola

$5.50

Paradis Granola

$5

Almond or oat milk $1

Our seasonal menu changes weekly, check in regularly to see our new creations!
Craft Your Own Menu

Main and Two Sides $15 - $17

Three Sides $14.25

Individual Mains $7 - $9

Individual Sides $6
MAINS
(Mon-Wed) lemon turmeric salmon

Individual Main $9

With Two Sides $17

(Mon-Wed)cumin spiced chicken tomatillo gf/df

Main Side $7

With Two Sides $15

Turkey Gravy

Individual Main $7

With Two Sides $15
Sides
jewelled kale- sherry dressed & toasted seeds (pkin, ses, sunflo) gf/v

Chipotle sweet potato gratin gf/vg

BBQ cauliflower

local apple celery root & carrot salad gf/v

mushroom confit quinoa wild rice gf/v

Brussels Caesar
COMBOS
Soup & Quiche

$11

Soup & Half Sandwich

$12

Half Sandwich & Side

$11
SANDWICHES
Add Spiced Bacon to Any Sandwich for $2
Turkey, Bacon, Sharp Cheddar & Tomato Jam on NY State Oat Pecan

$11.25

turkey meatloaf sub- tomato , cheddar & caramelized onions

$11

mushroom confit, smoked gouda, caramelized onion melt

$11
SOUP
soup & 1/2 sandwich or quiche available
Split Pea (Vegetarian)

$6

Classic Tomato

$6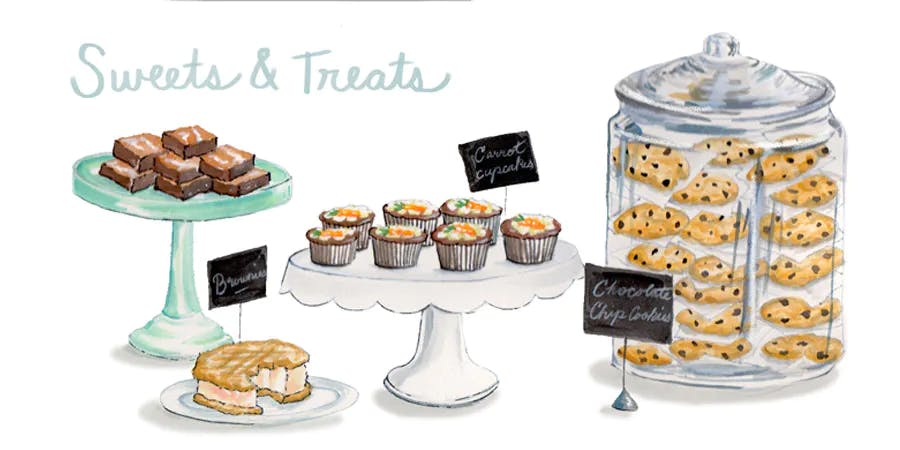 BAKERY
Paradis Ice Cream Sandwiches

Carrot Cake

Double Chocolate Almond Cookie

gluten free, vegetarian

Classic Chocolate Chip

Brownies

Whole Wheat Blueberry Scone

Sea Salt Brownie

Cold Beverages
House Made Citrusades

Turmeric Lemongrass Chili Limeade | raspberry lemonade

$4.50

Honey Hibiscus Cardamom Tea

$4.50

Jasmine Green or Black Tea

$3

Arnold Palmer

Mix & match any two

$4.50

Drink Open Sustainable Water

12 oz $2

16 oz $3

Pelligrino

regular $2.50

grapefruit & lemon $2.75

Meyer Lemon & Lavender

$3.75

Orangina

$3
Coffee
Cape Horn Drip

Hot Sm $2.50

Hot Lg $3

Iced Lg $4

Cafe Au Lait

Hot Sm $3.50

Hot Lg $4

Iced Lg $4.25

Espresso

Hot $3.25

Iced $3.75

Americano

Hot Sm $3.25

Hot Lg $3.75

Iced $4.50

Cortado | Macchiato

Hot $3.50

Iced $4

Flat White | Cappucino

Hot $3.75

Iced $4.25

Latte

Hot Sm $4

Hot Lg $4.50

Iced $4.75
Organic Teas
Sm $3 | Lg $3.50
English Breakfast

Aged Earl Grey

Gunpowder Green

Lemon Chamomile

Moroccan Mint

Spiced Chai

Ginger Twist
Specialty Beverages
Matcha

Hot $4.75

Iced $5

Turmeric Latte

Hot $4.75

Iced $5

Hot Chocolate

Hot Sm $3.50

Hot Lg $4

Mocha

Hot Sm $4

Hot Lg $4.50

Iced Sm $5

Iced Lg $5.50

Unsweetened Chai Tea & Steamed Milk

Iced $3.25

Mood Lifting Tonic

Ginger, apple cider, vinegar, turmeric & honey

Iced $3.25
FABULOUSLY FROZEN PANTRY
Paradis Ice Cream Sandwiches (seasonal)

Turkey Chili

Chicken Pot Pie

Vegetarian Lasagna

White Chicken Chili

Mac & Cheese

Beef Bolognese

Chocolate Chip Cookie Dough